Scripture:
Mark 4:6
Description:
But when the sun was up it was scorched, and because it had no root it withered away… These likewise are the ones sown on stony ground who, when they hear the word, immediately receive it with gladness; and they have no root in themselves, and so endure only for a time. Afterward, when tribulation or persecution arises for the word's sake, immediately they stumble.
How hot is it where you live? (v 16-17)
Subscribe to Admonition on Youtube:
Subscribe on YouTube – https://www.youtube.com/channel/UC3syE1ogS5LPeEsnAfgnYrg?sub_confirmation=1
Sign up for a daily devotional by Email: https://cozort.org/free
Leave a comment for the host of Admonition: https://cozort.org/contact
Watch more of Aaron's videos about Salvation, the Gospel, the good news, the gospel message salvation, and in-depth studies of the books of the Bible by visiting https://cozort.org, and Collierville church of Christ.
This video is a production of Collierville Christian Radio, the Collierville church of Christ, and the Gospel Broadcasting Network.
Aaron Cozort is the preacher for the Collierville church of Christ.
The Collierville church of Christ meets on Sundays morning and afternoon at 575 Shelton Road, Collierville, TN 38017.
To learn more about the Collierville church of Christ, visit colliervillecoc.org
Not currently a subscriber to Admonition? Sign up for this daily video devotional by Email: www.colliervillecoc.org/daily or www.cozort.org/free.
---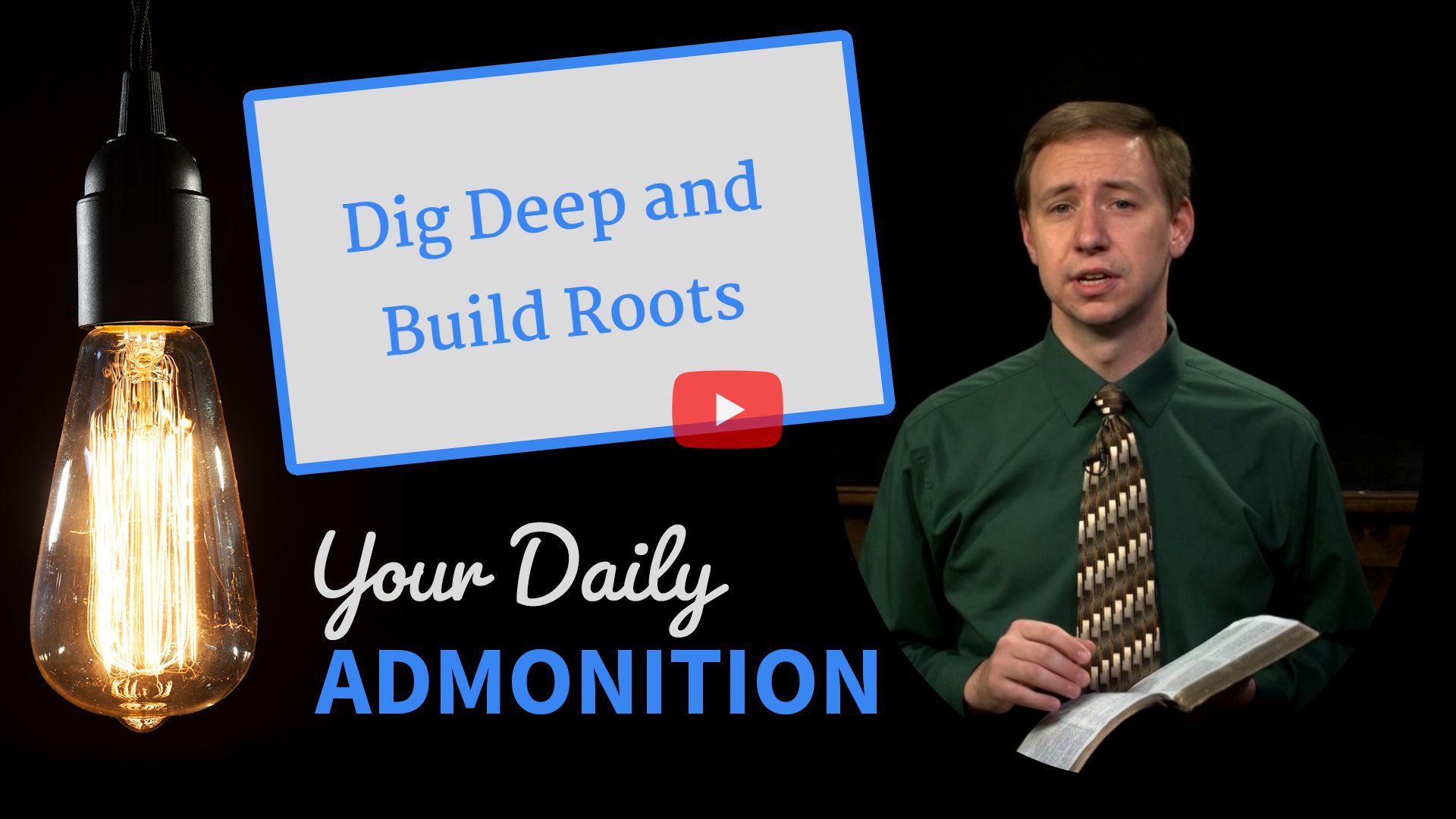 This video is part of the daily video devotional: Admonition